November 2015 District Report

A Note from Freddie
Friends,
The holiday season is upon us once again.
From my family to yours, I wish you all a wonderful Thanksgiving full of friends, family, health and happiness.
As we prepare to enjoy our holiday, we should remember that there are many families in need this holiday season. I hope you will consider donating some of your time to one of the locations feeding the hungry this Thanksgiving.
And, as the biggest holiday shopping season approaches, I encourage you to shop local whenever you can. This year, Saturday, November 28th is known as "Small Business Saturday" as a way to show support for our many local small businesses.
One of the best investments we can make in our community is supporting local businesses. Local business owners are the backbone of California's economy.
Best Wishes,
FREDDIE RODRIGUEZ
Assemblymember, 52nd Assembly District
In this Issue:
---
Free Thanksgiving Dinners
There are many local organizations offering free meals to families in need this Thanksgiving. Please pass this information on to anyone you know who may be in need of a hot meal.
Pomona
Thanksgiving Day, Thursday 11/26
1444 East Holt Ave
11 am – 3 pm
(909) 397-4491 ext 26501

*Transportation provided to those in need
Chino United Methodist Church will serve a Thanksgiving dinner from 10 a.m. to 4 p.m. on Thanksgiving Day. The meal is offered free to anyone who wants to attend.
Volunteers and donations are needed, including turkey (preferably cooked on Wednesday).
---
Holiday Open House
I am very happy to announce that my 3rd Annual Holiday Open House and Toy Drive will take place on Saturday, December 5th at my District Office from 10 am to 2 pm.
This is a great opportunity for the community to come out to discuss legislation, meet my District Office staff, learn about services that my office can assist you with, and help children in need throughout our district.
If you are able, my office will be accepting donations of new, unwrapped toys. Collection will begin on December 5th and end on December 19th.
I hope to see you there. Please call my District Office at (909) 902-9606 to RSVP.
---
LA County Fair Audit
Like many of you, I was surprised by the deeply troubling revelations surrounding the financial operations of the Los Angeles County Fair Association. The primary goal of the LA County Fair should be to serve the public, yet the executive staff at the Association has been pulling in million dollar bonuses while the organization has been putting up losses.
Following the revelations, I called for a state audit of the Fair. I want to find out if the state funds that the Fair has received have been managed appropriately. I have also asked the State Auditor to investigate whether the legislature has the authority to place a cap on executive pay.
I expect the audit request to be heard by the Joint Legislative Audit Committee in early January and I will keep you updated throughout the process. You can read my full statement here.
---
Covered California Open Enrollment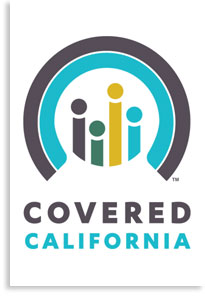 Covered California open enrollment has begun! Open enrollment is your chance to access quality health insurance and federal financial assistance to help pay for it.
More than 2 million people have purchased private health insurance from Covered California since it opened its doors in 2014, yet there are still many people who are uninsured. Covered California wants you to know that 90 percent of Covered California enrollees receive federal subsidies to help cover their premiums and Covered California helps individuals determine whether they are eligible for premium assistance to lower the cost of insurance.
Open enrollment closes on January 31, 2016.
Please visit coveredca.com or call my office at 909-902-9606 to learn more.
---
El Niño Preparedness
As you probably know, our region is expected to experience severe weather conditions this coming year as a result of the El Niño weather pattern. After four years of drought, scientists are now predicting a wet winter which could result in flooding, mud slides and water damage.
Now is the time to prepare! I was happy to join Congresswoman Norma Torres this month to co-host an El Niño Preparedness Seminar and bring valuable preparedness information to our community.
So what can you do to be prepared?  First determine your risk for flooding or water damage. Contact your city or the water district to determine if your property is at risk. Ask about the history of flooding and the projected flood elevation in your neighborhood.  The California Office of Emergency Services has a website that will help you determine your risks.  Go to myhazards.calema.ca.gov and input your address.  They also have information on emergency kits and other advice. 
Before the Flood -- INSURE!     Losses due to flooding are not covered under most homeowners or renters insurance policies.  Homes, rental properties and their contents can be protected by purchasing additional flood insurance.  Please note that this insurance is often not effective for 30 days so you need to buy it early.  Go to FloodSmart.Gov to learn more.
---
Veterans ID Cards
This month former service members in California began receiving their new driver licenses and identification (ID) cards with the word "Veteran" printed on it.
 
The California Department of Motor Vehicles (DMV) and the California Department of Veterans Affairs (CalVet) reminds Veterans that they must first visit a County Veteran Service Office (CVSO) and obtain a Veteran Status Verification Form before contacting a DMV to apply for the Veteran designation.
Veterans are also required to pay a one-time $5 designation fee, in addition to any other application fees associated with a renewal, duplicate, or original driver license or ID card. The Veteran designation fee was part of the new law, also known as Assembly Bill 935.
To apply for your Veteran designation, please follow these three easy steps: get your discharge certificate, visit any CVSO, and then visit any DMV.
STEP 1 – Find your military discharge certificate (DD214). If you need assistance obtaining your military records, then contact any County Veteran Service Office (CVSO) by calling 844-737-8838.
STEP 2 – Take your discharge certificate to any County Veteran Service Office (CVSO) to obtain your Veteran Status Verification Form. To find your CVSO, call 844-737-8838 or visit www.calvet.ca.gov.
STEP 3 – Present your completed and stamped Veteran Status Verification Form and driver license application to a DMV representative at your local DMV field office. Pay your $5 designation fee and related application fees.
Please remember, Veterans must first visit a CVSO and obtain the Veteran Status Verification Form before setting an appointment at DMV. For faster DMV service, schedule an appointment at a DMV field office by visiting www.dmv.ca.gov or calling 800-777-0133.
---
Around the District

It was a somber occasion as we marked the 1 year anniversary of the passing of Pomona SWAT Officer Shaun Diamond. His presence is still deeply missed in our community. I am honored to be the author of ACR 104 which will rename a portion of I-10 as the Officer Shaun Diamond Memorial Highway.

Great meeting with AFSCME United EMS Workers talking about legislative ideas to protect EMS workers and improve emergency response. Lots of great ideas for next year! Stay tuned!

Happy to attend the Santa Cop Pancake Breakfast hosted by the Kiwanis Club of Pomona California and Pomona Police Department benefitting families in need this holiday season.

I had a productive meeting with the city managers from my district to hear firsthand how the state and local governments can work together to improve the quality of life for our residents.

The Pomona Breakfast Optimist Club and I honored students of the month Aylene Castillo-Hernandez and Alexa Lopez from Roosevelt Elementary School.

Congratulations to the School of Arts & Enterprise for the unveiling of their "Pomonacopia" mural! Special thanks to artist, Andre Miripolsky.

Every year I meet with the fire and police departments in my district to discuss legislative ideas for improving public safety in our communities. Their valuable input allows me to better represent you in the Assembly.

Met with school superintendents to talk about how we can work together to improve the educational opportunities for our children.

The Ontario Rotary Police Museum Guns and Hoses Car Show was a great event. They had a 1970 S&S Cadillac Ambulance on display. I trained in one similar when I first started my career.

Excited to see such a great turnout at the Pomona Chalk Art Festival. Best of luck to this year's contestants!

Happy to celebrate Veterans Day with the Veterans Club of DeVry University. Special thanks to club president Robert Perez and DeVry University for helping organize this great event!
---
Upcoming Events
November 26- Thanksgiving Day
November 28- Small Business Saturday. Shop Local!
December 5- Holiday Open House and Toy Drive, 13160 7th Street, Chino, 91710, 10 am – 1 pm
December 6- Hanukkah Begins
December 12- Chino Christmas Parade, 9 am
December 12- Pomona Christmas Parade, 6 pm
December 14- Hanukkah Ends
December 25- Christmas Day
December 16- Kwanzaa Begins
December 31- New Year's Eve
---
Contact Me
My District Office is open and ready to serve you. Contact my office if you need help with any state related matter.
District Office
13160 7th Street
Chino, CA 91710
(909) 902-9606
Like me on Facebook