October 2015 District Report

A Note from Freddie
Friends,
October 11th marked the second anniversary of my swearing-in to the State Assembly. It has been an honor and a privilege to serve you these past two years. I am tremendously proud of what we have accomplished together and I look forward to the great things we will accomplish in the future.
This month I was pleased to have the opportunity to host several events to bring our community together, connect you with valuable resources and ensure that our state government is working to serve you.
I partnered with Assemblymember Chris Holden to celebrate the Inland Valley Humane Society's 66th Anniversary and help shelter pets find loving homes. I also joined forces with the California State License Board to host a free Senior Scam Stopper event. Senior citizens are the most at risk for being targets of fraud and I was happy to host this event so seniors and their families could learn how to protect themselves.
October is Breast Cancer Awareness month and the Pomona Community Health Center and I teamed up to host a Free Breast Cancer Informational Workshop to increase awareness about low- and no-cost options for breast cancer screenings.
Finally, because of my 30-year career as an Emergency Medical Technician, emergency preparedness is one of my top priorities. That is why I asked the American Red Cross to join me for an Earthquake Preparedness Workshop to help you learn important ways to protect your family and your property when an earthquake strikes.
I look forward to hosting more events like these in the future. Please keep an eye on my website for future events and check out the rest of this month's newsletter to learn more about the work we have been doing in Sacramento and at home.
Best Wishes,
FREDDIE RODRIGUEZ
Assemblymember, 52nd Assembly District
In this Issue:
---
Legislative Update
This month Governor Brown took final actions on legislation for this year. I am very happy that he signed 6 of my bills, including AB 162 to prevent deadly wrong-way accidents on the freeway; AB 69 which is groundbreaking legislation that establishes guidelines for the download and storage of police body-camera footage; and AB 71 which creates a state-wide database of use of force incidents where a law enforcement officer or a civilian is injured or killed.
Here is a full report on my 2015 Legislation:

BILLS SIGNED BY GOVERNOR
AB 69 Body-Worn Cameras for Peace Officers—Groundbreaking legislation that for the first time establishes statewide best practices for the collection and storage of video footage from police body cameras.
AB 71 Statewide Report for Officer-Involved Shootings—Part of Attorney General Kamala Harris' OpenJustice Initiative that creates a revolutionary statewide database of statistics on all officer-involved shootings that result in the injury or death of an individual or a peace officer. Currently, there is not a national or statewide database on how police officers use force, and how it is used against them.
AB 162 Wrong-Way Drivers Crash Data Evaluation—I introduced this bill after hearing from a Chino resident who was seeking ways to reduce the number of deadly wrong-way driving accidents on our freeways. This bill requires the California Department of Transportation (DOT) to identify and evaluate new and alternative ways to reduce or prevent these horrific accidents.
AB 503 Emergency Medical Services (EMS) Quality Improvement Data Sharing— Will improve the quality of data shared between hospitals and emergency medical providers to allow them to better evaluate and improve the quality of medical care.
AB 1104 Search Warrant Authorization for Specified Crimes—This bill aids law enforcement in seeking and obtaining a search warrant.
AB 1163 Health Plans and Insurers: Notice of Contract Changes— Requires that Health Plans and Insurers provide written notice to independent insurance agents before any changes are made to contract terms and conditions.

RESOLUTIONS
ACR 7: National Night Out—Declares Tuesday, August 4, 2015 as National Night Out in California and urges the people of California to participate in community events that promote neighborhood spirit and police-community partnerships in the fight for safer streets.
ACR 10 Emergency Medical Services Week 2015—Proclaims May 17th through May 23rd as Emergency Medical Services (EMS) Week in California and honors Emergency Medical Services personnel throughout the state.

2-YEAR BILLS
AB 102 Railroad Accident Prevention and Immediate Deployment Force (RAPID) Program—would re-establish the RAPID Program to enable first responders to quickly and effectively respond to hazardous materials spills.
AB 510 Updating 9-1-1 Location Standards— would make it easier for 9-1-1 centers to determine the location of a person who calls 9-1-1 from a cell phone and get them aid as quickly as possible.
AB 1455 Ontario International Airport: Authority to Issue Bonds— would allow the City of Ontario to issue bonds to transfer control of Ontario International Airport back to the City of Ontario.

BILLS HELD IN COMMITTEE
AB 22 Oil-by-Rail Spills: Firefighters Training Programs Reimbursement—would make it easier for local fire departments to send their firefighters to first-responder trainings related to oil-by-rail accidents by establishing a reimbursement program to pay for the cost of the training.
AB 58 School Safety Plans: Active Shooter Training—would add a requirement that active shooter training be included in School Safety Plans to keep students and school personnel safe when individuals with guns show up on school campuses.
AB 151 Apprenticeship Tax Credit Program – would allow an employer to claim a tax credit of up to $2,000 for each registered apprentice, incentivizing employers to expand or create apprenticeship programs and creating high wage jobs.
AB 319 CPR Instruction in High Schools—would require CPR training as a standard part of high school curriculum and would empower these students with lifesaving skills by better preparing them for an emergency at home or work.

VETOED BILLS
AB 172 Preventing Workplace Violence in the Emergency Room (ER)—would have protected emergency room doctors, nurses and other employees by closing a loophole in current law that makes punishments for assaults on an emergency medical provider rendering care outside of a health facility more severe than punishments for assaults on a care provider inside of the ER.
---
Covered California Open Enrollment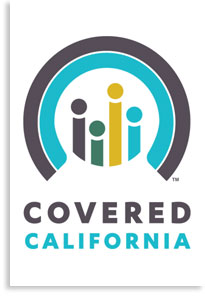 Covered California open enrollment starts this Sunday, November 1st! Open enrollment is your chance to access quality health insurance and federal financial assistance to help pay for it.
More than 2 million people have purchased private health insurance from Covered California since it opened its doors in 2014, yet there are still many people who are uninsured. Covered California wants you to know that 90 percent of Covered California enrollees receive federal subsidies to help cover their premiums and Covered California helps individuals determine whether they are eligible for premium assistance to lower the cost of insurance.
To help make enrollment easier, Covered California is launching a statewide bus tour. During the tour, Covered California leadership and community partners will join consumers who benefitted from obtaining health care, along with insurance agents, certified educators and certified enrollment counselors who will discuss enrollment options.
I hope you will attend one of the local Bus Tour stops:
Tuesday, November 3
10 am
HealthStar Insurance Services
615 N. Euclid Avenue, Suite 207
Ontario, CA 91762
Tuesday, November 3
11:30 am
Pomona Community Health Center
1450 East Holt Avenue
Pomona, CA 91767
---
Halloween Safety
Halloween is right around the corner! This is a fun time of year for children of all ages. I have always enjoyed helping my kids pick out their costumes every year and taking them trick-or-treating around our Pomona neighborhood.
Safety is an important part of making Halloween an enjoyable holiday for everyone. The Centers for Disease Control recommends the following tips to keep your family safe this Halloween:
Swords, knives, and similar costume accessories should be short, soft, and flexible.
Avoid trick-or-treating alone. Walk in groups or with a trusted adult.
Fasten reflective tape to costumes and bags to help drivers see you.
Examine all treats for choking hazards and tampering before eating them.
Hold a flashlight while trick-or-treating to help you see and others see you.
Look both ways before crossing the street. Use established crosswalks wherever possible.
Only walk on sidewalks whenever possible, or on the far edge of the road facing traffic to stay safe.
Eat only factory-wrapped treats. Avoid eating homemade treats made by strangers.
Be sure to wear flame-resistant costumes.
For more tips visit, www.cdc.gov/family/halloween/
I hope everyone has a fun and safe Halloween!
---
Earthquake Preparedness Hearing
Experts have predicted that there is greater than a 99% chance that California will be hit by a magnitude 6.7 or larger earthquake in the next 30 years. The chances that a magnitude 8.0 earthquake will strike in that time from have increased from 4.7% to 7%.
Living in Southern California, we know that an earthquake is inevitable. But is the State doing all that it can to ensure Californians have the best chance of surviving when the earthquake hits? I held an informational hearing of the Joint Committee on Emergency Management to find out.
The Committee found that state and local agencies have undertaken a robust, proactive and cooperative approach to prepare for future events. Nearby in Los Angeles, the city has released a study, "Resilience by Design" that set forth a plan to address the city's earthquake vulnerabilities, including building retrofits and steps to secure water supply and communications infrastructure.
While State and local agencies are doing a great job preparing for an earthquake, it is important to remember that the most effective preparedness plans begin at home. I strongly encourage you to create a family disaster plan, prepare emergency kits and inspect your home for hazards.
The more we prepare now, the better our chances of survival and recovery will be when an emergency happens. Please visit my Disaster Preparedness page for more information.
---
C-SPAN Student Cam Contest
Calling all students! Time Warner Cable and C-SPAN are launching their 12th annual student documentary competition "C-SPAN on Student Cam!" This year's topic is the Road to the White House. What do you most want the candidates to discuss during the 2016 Presidential Campaign? Grab your video camera and submit a 5-7 minute documentary. You could win up to $5,000! Check out www.studentcam.org for more information.
---
Holiday Open House
I am very happy to announce that my 3rd Annual Holiday Open House and Toy Drive will take place on Saturday, December 5th at my District Office from 10 am to 2 pm.
This is a great opportunity for the community to come out to discuss legislation, meet my District Office staff, learn about services that my office can assist you with, and help children in need throughout our district.
If you are able, my office will be accepting donations of new, unwrapped toys. Collection will begin on December 5th and end on December 18th.
I hope to see you there. Please call my District Office at (909) 902-9606 to RSVP.
---
Veterans Day
November 11 is Veterans Day.
Veterans Day, unlike Memorial Day, not only honors the fallen, but also those still living who have served, or are serving, in the American Armed Forces.
This Veterans Day, let's recognize our veterans with more than words. Let's ensure that our servicemen and women in California, as well as their families, know how to access the benefits they've earned. If you or someone you know is a vet in need of assistance with education, employment, housing or another issue, or call my district office at (909) 902-9606.
---
Around the District

Congratulations to the City of Pomona for receiving the Silver Level Beacon Spotlight Award from the Institute of Local Government and League of California Cities!

Touring the Ontario Police Department's Public Safety Answering Point. This is where 9-1-1 calls are answered and dispatched. I am working on legislation that will better enable PSAPs like the one here in Ontario to pinpoint the location of callers who are calling 9-1-1 from their cell phone.

Many of you know that Public Safety is a top priority for me. As such, I went on a ride along with California Highway Patrol to get a better idea of their day-to-day operations and work that protects and serves us Californians

I had the opportunity to tour OPARC in Montclair alongside CEO Andrea Erickson, Board Member Anne Dutrey and City Councilmember John Dutrey. I was able to meet a handful of the approximately 240 developmentally disabled adults that they help at this location through ongoing training, guidance, and supervision as well as partnerships with local businesses and regional programs.

The Inland Valley Humane Society & S.P.C.A.'s Getting 2 Zero program works to prevent animal abandonment and avoid euthanasia for adoptable animals. Assemblymember Chris Holden and I presented them with a State Resolution this morning to honor their efforts at our pet adoption event.

Great turnout at my Senior Scam Stopper at the Foothill Village in Pomona. Special thanks to Jane Kreidler from the California State License Board, Peter Meza from the Department of Insurance, Linda Chavez from Senior Medicare Patrol, and Ana Poblet-Kouttjie from the National Center on Elder Abuse. I look forward to working with you again.

I was glad to meet Boy Scout Troop #309 from Chino.

Congratulations to LA Quinta Inns & Suites on your Grand Opening! Welcome to the City of Pomona!

It was an honor to be in Sacramento to attend the California Firefighters Memorial Ceremony with California Professional Firefighters President Lou Paulson. The names of 16 brave men were added to the memorial in commemoration of their service and sacrifice. California's fire crews have faced a tough year tackling wildfires across the state and there are not enough words to thank them for their courage and dedication to protecting our great state. Thank you for everything that you do.
---
Upcoming Events
November 3rd- Covered California Bus Tour; HealthStar Insurance Services, 615 N. Euclid Avenue, Suite 207, Ontario; 10 am
Pomona Community Health Center; 1450 East Holt Avenue Pomona; 11:30 am
November 7th- Congresswoman Norma Torres El Nino Preparedness Seminar; Ontario Police Department, Community Room. 2500 S Archibald Ave., Ontario; 10 am
November 11th- Veterans Day
November 24th- Thanksgiving Day
December 5th- Holiday Open House; Assemblymember Rodriguez District Office; 13160 7th Street, Chino; 10 am – 1 pm
---
Contact Me
My District Office is open and ready to serve you. Contact my office if you need help with any state related matter.
District Office
13160 7th Street
Chino, CA 91710
(909) 902-9606
Like me on Facebook